PORCELAIN VENEER
Porcelain veneer is one of the most popular of cosmetic dentistry treatment being choosed by a lot of customers. The most special thing in this technique is that there is no need to grind or just grind a little bit, but still bring beautiful smile with straight and bright teeth.
When you should get porcelain veneer?
Stained teeth by tetracyline
Slightly crooked teeth
Slightly sparse teeth
Big and small teeth, teeth are not in the same size
Other cases: fillings marterials are broken, …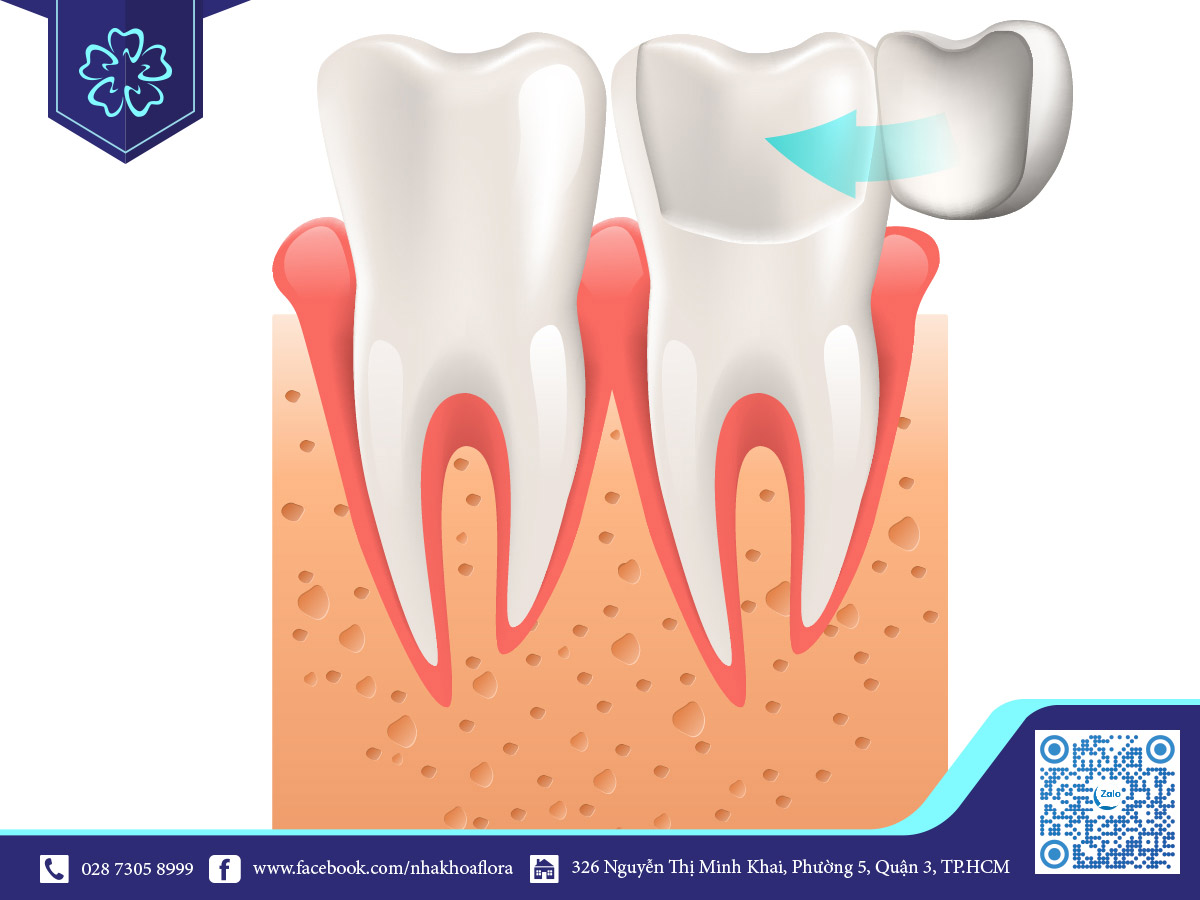 Porcelain Veneer technique:
Porcelain veneer is a innovation technique in dentistry, replacing tooth enamel by sticking on a sticky material with surprisingly thin, only from 0.3 – 0.5 mm.
The surface of porcelain veneer is made from high-class porcelain materials of reputable origin, to ensure the hardness 4 times higher than real teeth, super thin, and super antibacterial thanks to Nano surface.
Advantages of porcelain veneer compared to porcelain crowns:
Currently, the method of porcelain veneer is not only favored by artists and famous people, but also widely used for all classes, thanks to the superiority over porcelain crowns
Read more >> PORCELAIN CROWNS
Color:
★★★★★ 5/5
The specialized doctor will choose the most natural colors, compatible with the true color of customers teeth, ensure a high level of aesthetics with pure natural teeth color
Shape:
★★★★★ 5/5
The specialized doctor design the golden proportion of each customer's teeth, regaining the standard beauty for customers' teeth and face.
Stabilization:
★★★★★ 5/5
Porcelain veneer are absolutely durable before any biological and sensitive oral environment impact.
Tooth trimming:
★★★★★ 5/5
Tooht trimming is much less than porcelain crowns, less impact on soft tissue. 100% no sensitivity..
Time:
★★★★★ 5/5
Done very quickly, maintaining long-term beauty with basic and proper oral hygiene operations
Potential risk of improperly porcelain veneer:
With the thinness of porcelain veneer surface, porcelain veneer technique requires that doctors must be skilful and meticulous, carefully study the position and structure of customers' teeth to conduct proper trimming (if any), place and paste the porcelain exact to millimeter. Dental equipment and technology must be the right standards, ensure the best oral health for customers. However, due to lack of understanding, many customers choose untrustworthy dental or beauty salons, this leads to many unwanted complications
Gingivitis due to break the biological range

Halitosis

Sensitivity

Bleeding tooth

Loose, easy-to-fall porcelain veneer

Discomfort when eating

Aesthetic influence when talking or laughing
Công nghệ dán sứ Veneer chuẩn quốc tế tại Nha Khoa Flora:
Không mài răng, hoặc mài rất ít
Độ bền cực tốt, khả năng ăn nhai tuyệt vời như răng thật
Chỉ sử dụng vật liệu sứ cao cấp đạt tiêu chuẩn quốc tế
Bảo hành từ 10 năm đến trọn đời
Trang thiết bị hiện đại bậc nhất, quy trình vô trùng, xử lý dụng cụ được thực hiện nghiêm ngặt
Đội ngũ y – bác sỹ chuyên môn cao, thành công hàng nghìn ca răng sứ thẩm mỹ phức tạp
Không gian sang trọng, thoải mái, đẩy lùi stress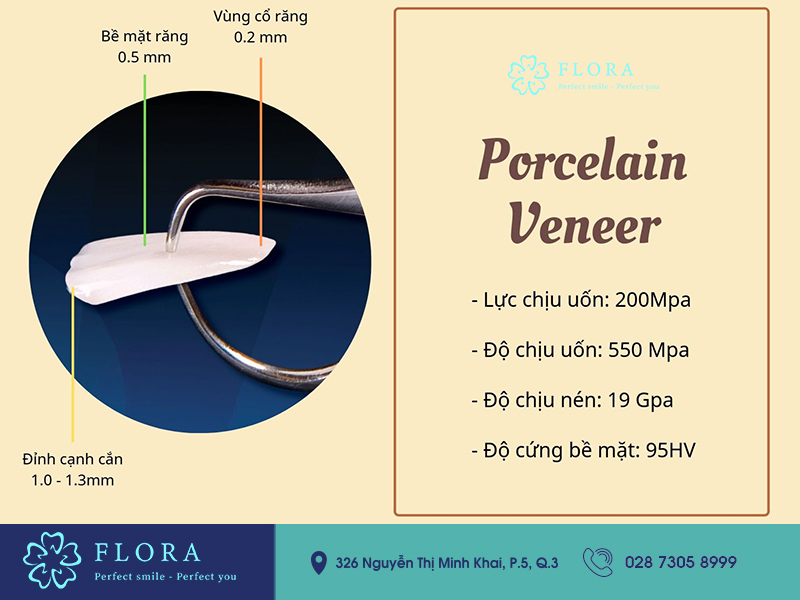 Quy trình dán sứ Veneer tại Nha Khoa Flora:
Thăm khám và tư vấn
Ký hợp đồng, thống nhất liệu trình
Vệ sinh và gây tê
Mài (nếu có) và lấy dấu răng
Dán mặt sứ veneer cố định
Tái khám 6 tháng một lần